It is quickly becoming a norm to add home additions and In-law suites to your house since it allows to stay on your property and have the benefits of a larger house. Additions are a good choice for people who have to remain in the area for work, family etc. But would like to have a larger house. Additions are also a cheaper alternative than purchasing a new real-estate.
Another option is an In-law suite, which gives the benefit of extra space in case of increased accommodation such as your extended family or house staff. You may also want to build one in order to rent it out for profit. They can be remodeled and designed to your exact needs and specifications, and can really add as much of a visual appeal as a monetary one.
Home Addition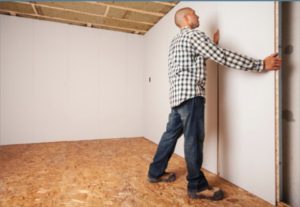 A home additions is a great way to keep your property but have a larger house, which is particularly good when you're situated near your work or you love the neighbourhood you're in . Not only do they add space and allow further customization of your household, but they add monetary value as well, which will give you more in your pocket when you are ready to move.
Additions don't necessarily have to be big a large undertaking either. Even smaller additions such as a deck or closet are considered a home addition too. Even a re-framed or newly installed window can be considered a home addition because you're adding to your house. There are of course the larger scale additions like adding to your ground floor, attic and even the addition of a sun room. If you're looking to sell your house and want to add a bit of value to it for extra money to work with, home additions are a very good idea.
In-law Suites
Secondary suite or also known as in-law suites are great for people who are letting a family member live in their house, or for people who are looking to rent out that space. In-law suites are usually larger in size since they add multiple new additions to your household.
They are used to have rooms for extended relatives, hired household staff or people who are renting. The facility gives you a feeling of privacy as they have different doors of entrance and exit. In-law suites do offer an extra monetary value as well since they allow you to put your new addition to your house up for rent.
Your property size and house limit your in-law expansion, and in-law suites do need a permit to build. However, the benefits of adding one to your property is very noticeable once complete.
If you are planning to add an in-law suite to your house, please call Reno Experts for free consultation and estimation.